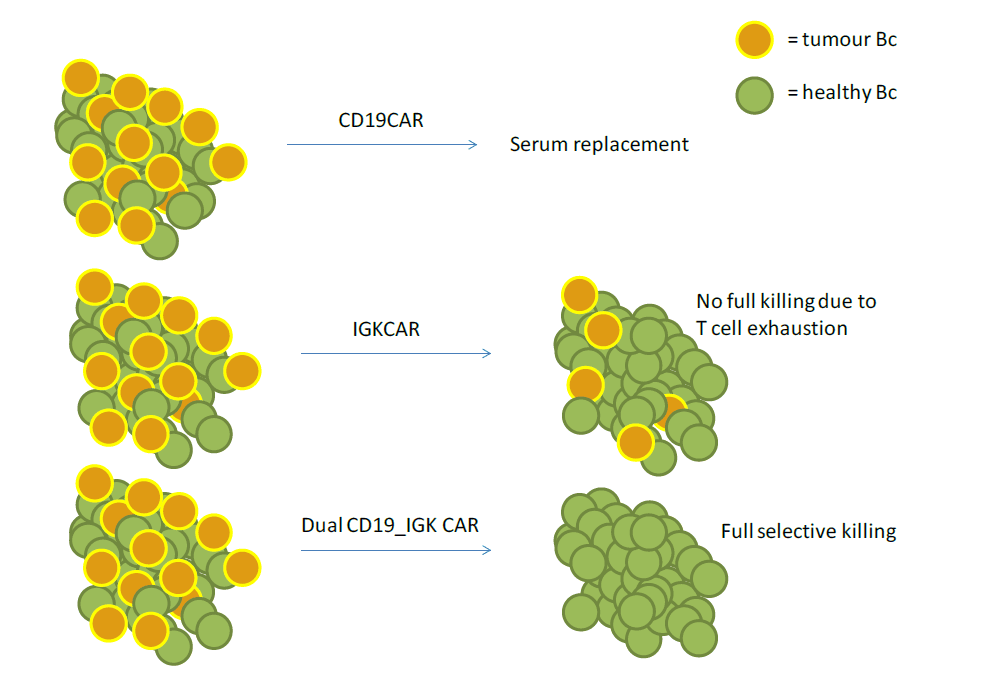 BUSINESS OPPORTUNITY
This new CAR T-cell can be developed to treat children and adults with B cell lymphoma. Inven2 is seeking to out-license the technology to pharmaceutical companies and/or biotechnology SMEs for clinical trials either as a single intervention or combination treatment with existing first, second, or third line interventions. B cell Lymphoma is a cause of significant morbidity and mortality. The field of immunotherapy represents a market of 100 billion US dollars and is growing steadily.
TECHNOLOGY
CAR T cell therapy (autologous or allogeneic) that recognizes malignant B cells expressing IgKappa and CD19 but not IgLambda. This design enables a safer approach to treat B cell lymphoma as it will not deplete all B cells, including the healthy B cells, only the B cells that express IgKappa and CD19.
ADVANTAGES
Our data demonstrates an effective and highly significant reduction in tumour cells when tested for killing malignant B cell lymphoma cells in vitro.
PUBLICATIONS
Publication is available here (conference abstract) and here (full paper).
INTELLECTUAL PROPERTY
WO2020011706 entered national phase in USA and Europe.