Inven2's Board of Directors
Tom Pike (Chairman of the Board)
Tom Pike is a life science industry professional holding board positions and other engagements related to the field. For many years he has worked to promote the health Industry in Norway, e.g. as co-initiator and member of the Norwegian governmental HealthCare21 Strategy Council, contributing to the BioVerdi report, mentor in the UiO SPARK program, etc.
He has over 30 years of experience in the health industry, including global responsibilities at Roche in Switzerland and as CEO of Roche Norway, Partner at the venture capital fund NeoMed and Chairman of the pharmaceutical industry association (LMI). For the past 13 years, the main focus has been on start-up companies in Norway and Sweden. He combines his board positions and consulting work with a part-time engagement at Oslo Metropolitan University working with innovation infrastructure. Tom Pike holds a B.Sc. Honors in pharmacology and has participated in a number of educational programs in business & administration, sales & marketing and finance.
Per Morten Sandset
Per Morten Sandset is vice-rector and professor at the University of Oslo. His main responsibility is research and innovation with a special focus on the development of the life science area at the University. He holds an adjunct position at the Oslo University Hospital being a group leader at the Research Institute of Internal Medicine and the Department of Haematology.
He is involved in basic and clinical studies related mainly to mechanisms of thrombosis and prophylaxis and treatment of venous thrombosis. He has been leader of the Haematological Research Laboratory, head of the Department of Haematology and assistant director of the Medical Division at Ullevål University Hospital (now part of Oslo University Hospital), and research director of the Division of cancer, surgery and transplantation at Oslo University Hospital. During 2015-17 he was director of research, innovation and education of the southeastern Norway health region, which is responsible for approximately 60% of the total research output of the Norwegian specialist health care.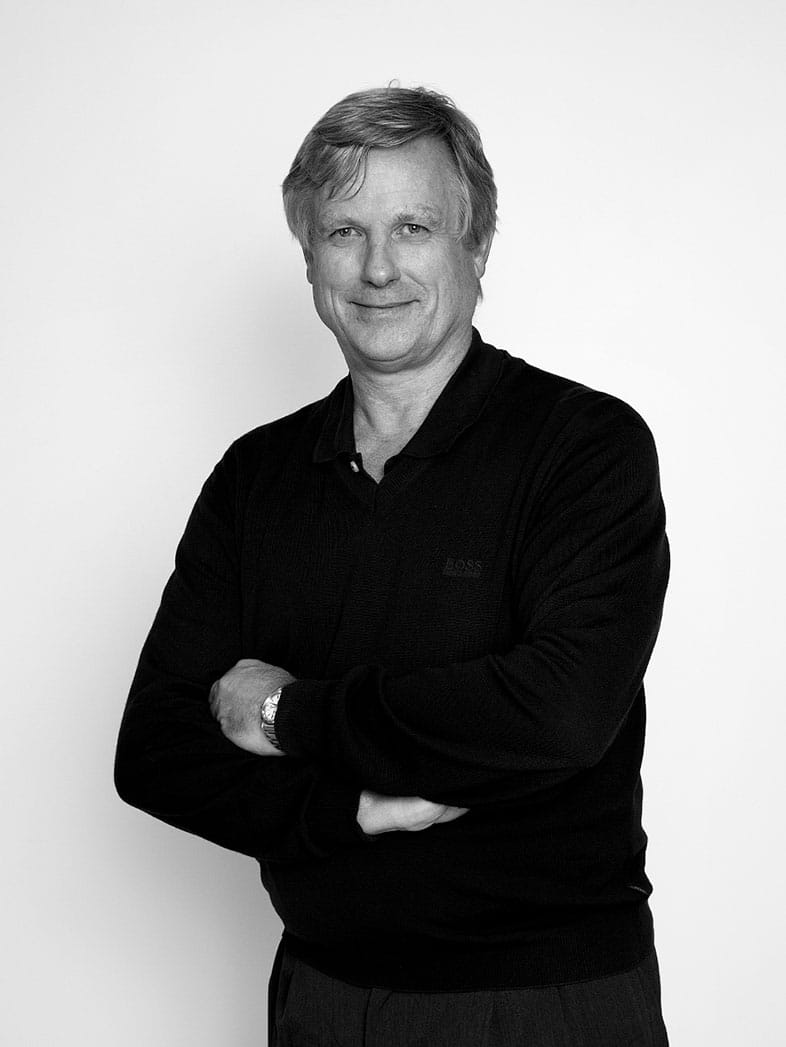 Erlend B. Smeland
Erlend B. Smeland is director of research, innovation and education at Oslo University Hospital and professor at the University of Oslo. He is a group leader at the Centre for Cancer Biomedicine at the University of Oslo.
He has been Head of department at the Institute for Cancer Research at Oslo university Hospital and Head of Research in the South-Eastern Norway Regional Health Authority. Erlend B. Smeland is a member of the Board of Directors of the Norwegian Radium Hospital Research Foundation. In 2004, Erlend B. Smeland received King Olav V's Cancer Research Award.
Ragnhild A. Lothe
Ragnhild A. Lothe is head of Department of Molecular Oncology and of the K.G. Jebsen Colorectal Cancer Research Centre at Oslo University Hospital. She is a professor in molecular genetics and co-director of the Centre for Cancer Biomedicine at University of Oslo. Her research group carries out research for improved risk stratification and novel treatment strategies for cancer patients.
She is co-inventor of several active innovation projects and of 8 patents for cancer biomarkers. Lothe is chair of the board of the Centre for Molecular Medicine Norway – with EMBL partnership (European Molecular Biology Laboratory) and national member of the Advisory Council of the EACR (European Association for Cancer Research). Ragnhild A. Lothe received King Olav V's Prize for Cancer Research 2007.
Inger Sandlie
Inger Sandlie is professor of molecular biology and deputy director of the Center for Immune Regulation, University of Oslo. She has a PhD from the University of Bergen and did postdocs at Johns Hopkins University, USA, and the Norwegian National Cancer Hospital.
She heads an active research group and is co-inventor of more than 10 patents that describe the production and use of modified antibodies and albumin. Furthermore, she is co-founder of two biotechnology companies, Vaccibody A/S and Nextera A/S, and has an extensive research collaboration with Novozymes A/S. In 2011, she received the first innovation prize awarded by the University of Oslo.
Idar Kreutzer
Idar Kreutzer is CEO of Finance Norway. From 2000 to 2012 he was the CEO of Storebrand ASA. Mr. Kreutzer is the Chairman of the Board of Aschehoug Forlag. He is a member of the Board of the University of Oslo, and a member of the Advisory Board of NHH Norwegian School of Economics.
In June 2018 Mr. Kreutzer handed over the financial sector's Roadmap for Green Competitiveness on behalf of the entire Norwegian financial sector. In December 2017 Mr. Kreutzer was appointed by the Nordic Council of Ministers to evaluate the access to risk capital for companies in the Nordic region, and his report was launched in October 2018. In June 2015 until October 2016 Mr. Kreutzer was appointed member of The Norwegian Commission for Green Competitiveness by the Prime Minister of Norway. From December 2014 he has been a member of The Minister of Climate and Environment's Climate Policy Council. In 2013 he was appointed member of the Strategy Council for the Norwegian Government Pension Fund Global. He has been a member of the World Business Council for Sustainable Development (WBCSD) and has Co-Chaired their Vision 2050. Mr. Kreutzer holds a MSc degree in Economics and Business Administration from the NHH Norwegian School of Economics.
Benedicte Bakke Agerup
Benedicte Bakke Agerup is currently the CEO of the investment companies Laho AS and Procerta AS. She has previously held the position of CFO in Wilh Wilhelmsen ASA and KLP Forsikring.
She has a degree in economics and business administration («siviløkonom ») from the Norwegian School of Economics (NHH) in Bergen, Norway and has completed the Advanced Management Program at Harvard Business School. She is an experienced board member and holds board memberships in both listed and unlisted companies and foundations.
Lars Kristian Eikvar
Lars Kristian Eikvar er utdannet lege med medisinsk doktorgrad innen basal mannlig reproduksjons-endokrinologi. Han er spesialist i medisinsk biokjemi, og har bl.a. arbeidet med innføring og anvendelse av biokjemiske markører innen hjertemuskelskade og inflammasjon ved aterosklerose. Etter 12 år som seksjonsoverlege ved Ullevål universitetssykehus HF, var han fra 2010 avdelingsleder ved avdeling for medisinsk biokjemi i det fusjonerte Oslo universitetssykehus HF. Fra 2014 til 2019 var han klinikkleder for klinikk for diagnostikk og intervensjon, senere klinikk for laboratoriemedisin samme sted. Stillingen var kombinert med stilling ved Universitetet i Oslo og lederansvar for den største universitetsklinikken i sykehuset.
Han har en Excecutive Master of Management fra BI i 2012, og har også gjennomført Nasjonalt topplederprogram for helseforetakene. Videre har han vært leder av Norsk overlegeforening, sentralstyremedlem og hatt en lang rekke andre tillitsverv i Legeforeningen. Han har også vært styremedlem i Helse Sør-Øst RHF, og hatt styreverv i andre stiftelser og aksjeselskap. Lars Eikvar er i dag avdelingsdirektør for forskning og diagnostikk i Helse Sør-Øst RHF.
Siv Uddeholdt
Siv is an employee-elected board member.