Inven2's role and responsibilities
Inven2 is responsible for managing the agreement and financial aspects of clinical trials and industry cooperation that is funded in whole or in part by industry.
Inven2 is responsible for the clinical trials of nine health trusts (HF) in the South-Eastern Norway Regional Health Authority, Nordland Hospital Trust and at the University Hospital of Northern Norway: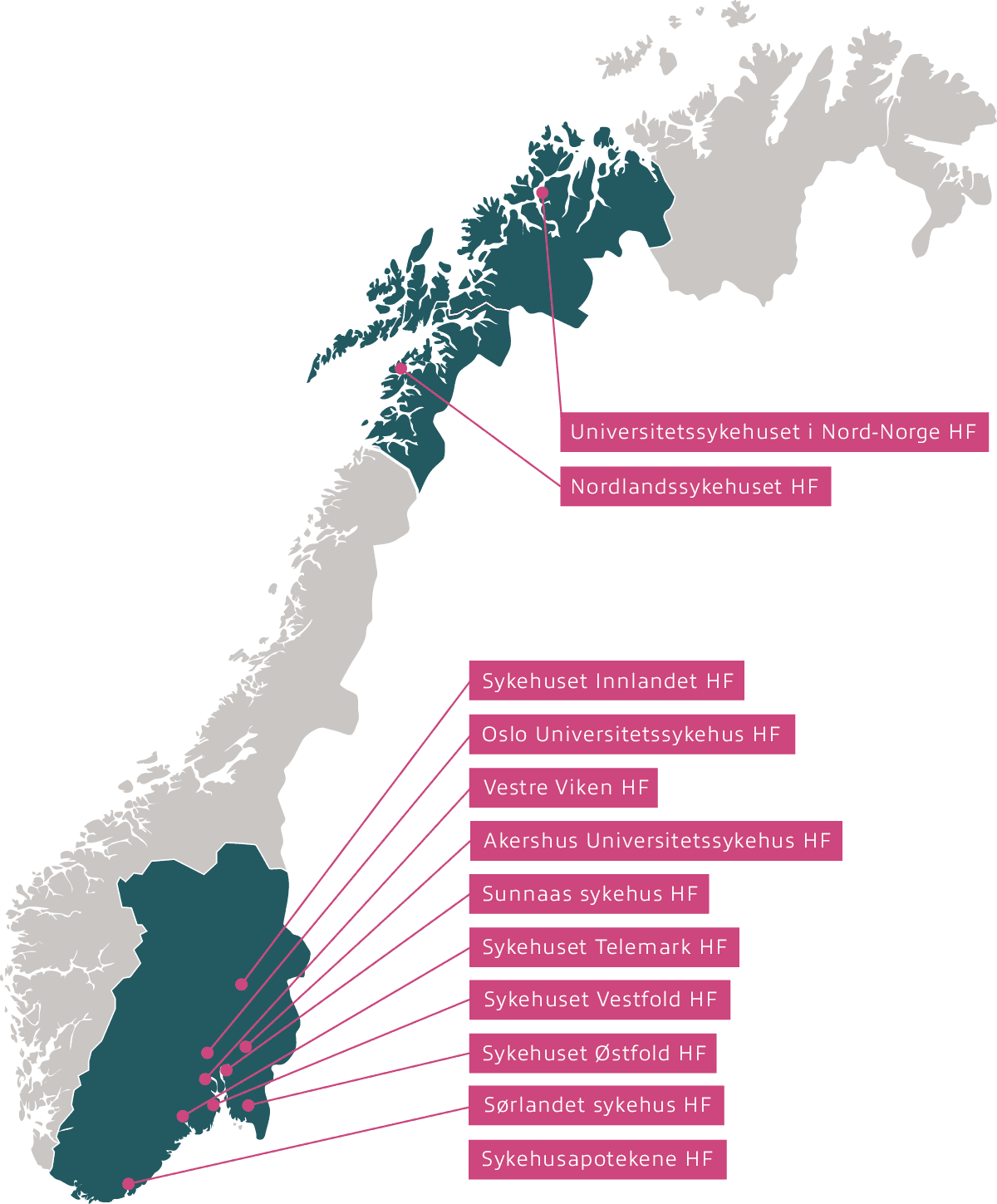 Inven2 is responsible for the following hospitals
Inven2 manages the following agreement types on behalf of the health trusts:
Clinical Trials Agreements for testing of pharmaceuticals
Clinical Study Agreements for testing of medical devices
Non-interventional Study Agreements, i.e. observation and register studies
Pre-clinical studies
Cooperation and Service Agreements
Hospital-initiated studies with financial contribution from industry
Agreements for the National Coordinator role
Do you want to know more?